Living Hope Haiti Christian Mission exists to witness the Gospel of Jesus Christ to the people of Northern Haiti (Saint Michel area) through education and medical services. The focus of the clinics is to reduce the very high infant mortality rate and the maternal mortality rate. We do this by offering free medical visits to children ages five and under, and by offering general health classes and counseling to the community.
Through our Medical Clinics we show the love of Jesus through health care. In the last 3 years , the clinic in Camathe has saved more than 2, 000 children from diarrhea and other type of diseases, more than 40 women from dying during birth delivery, and hundreds more women from infection.
With a staff of one nurse and two assistant nurses, we hope to duplicate the type of life saving ministry in Lacide and in L'Attalaye. Both clinics, Lacide and L'Attalaye are scheduled to open in February 2007.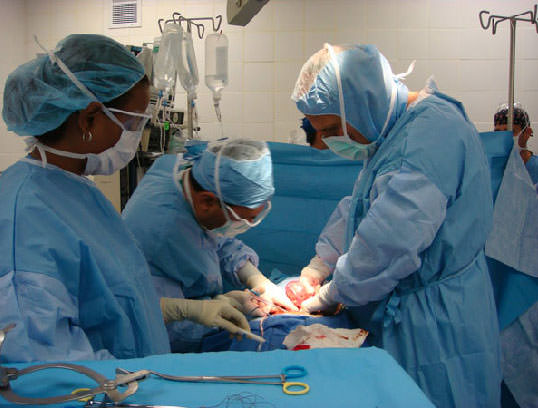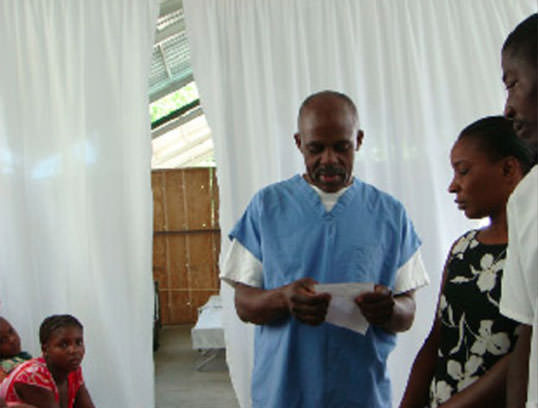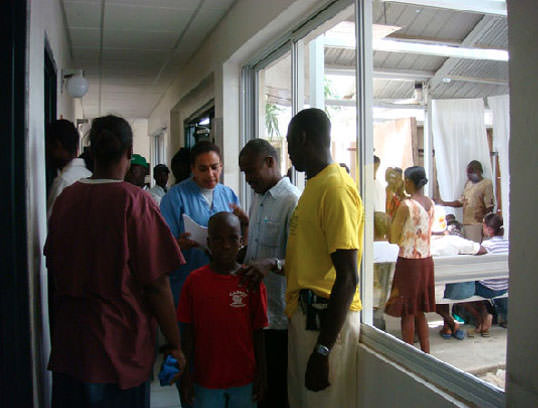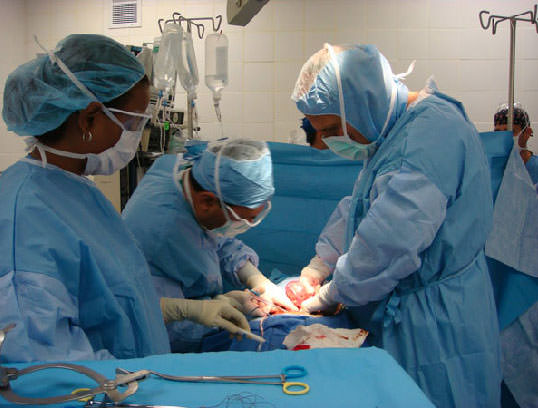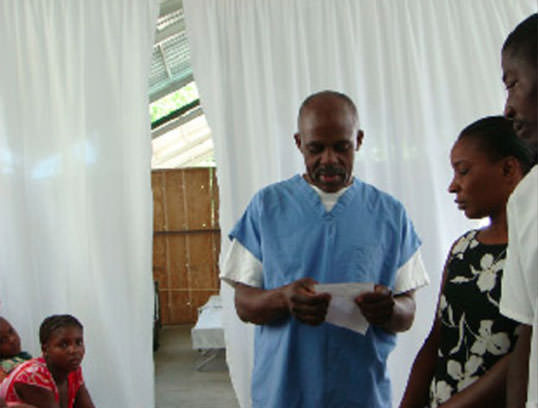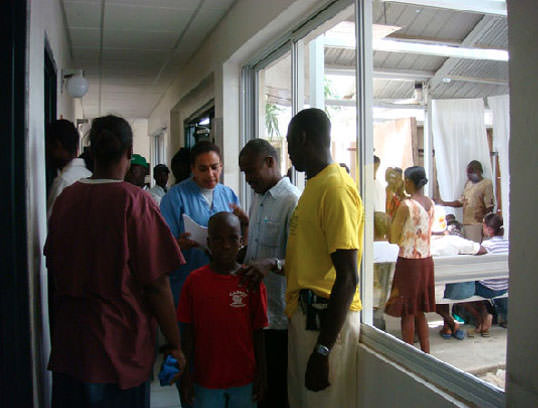 The surgical team travels four times per year with a group of nurses, anesthesiologist, nurse anethesists, assistants, cooks and 2 surgeons inorder to meet the specific needs addressed on that trip. Dr Gonzalez usually travels two to three times per year with another surgeon to address the general surgical issues at hand. Some of the surgeries performed by Dr Tony (as known by the locals) are hernias, hydrocelectomies, breast mass removals, hemmeroidectomies, circumcisions, mass removals, and drainage of abcesses. Since Dr Tony is fluent in Creole he is also able to prepare/ coordinate and organize the patients in progress to surgery. In addintion to Dr Tony, we have had urologists, gynecologist, opthomolgists and other general surgeons travel to our mission in Haiti.